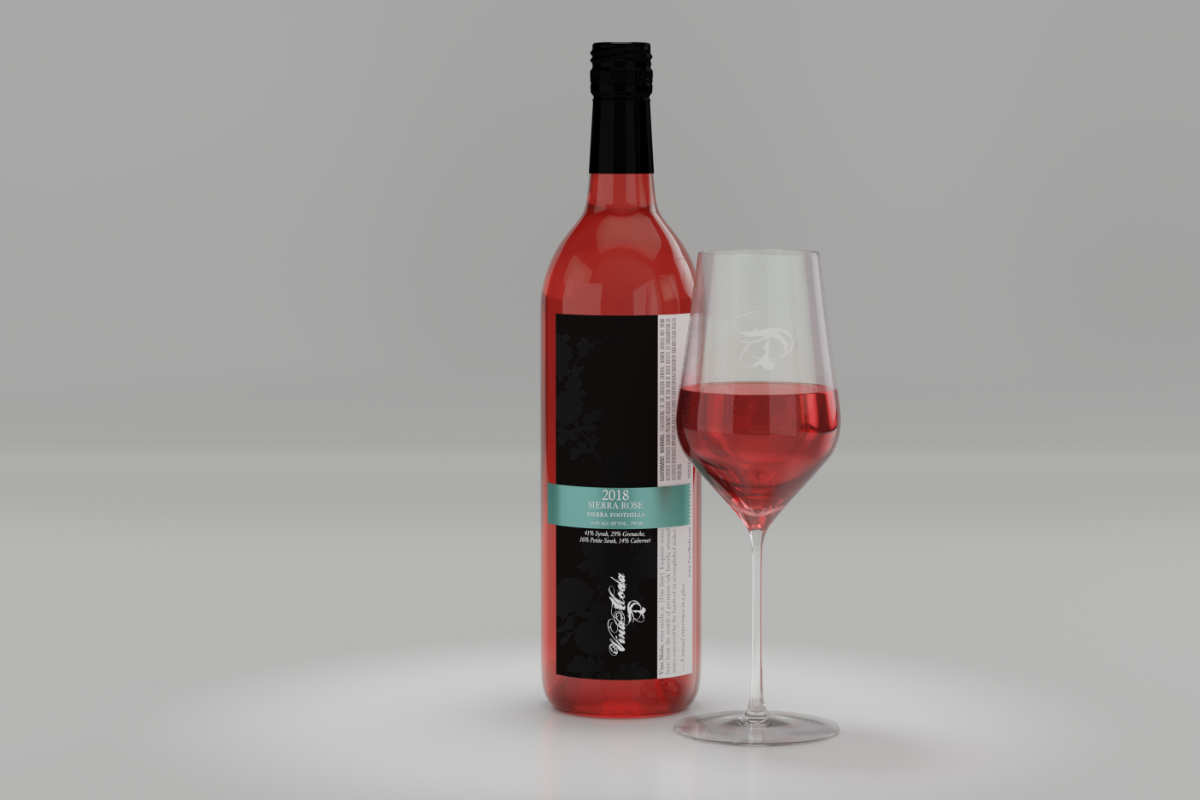 Sierra Rose
41% Syrah, 29% Grenache, 16% Petite Sirah, 14% Cabernet Sauvignon
The palms whisper, "hush…." and peace fills our very souls as the armor of everyday life fades away.
We join the birds on a tropical breeze in the space between the clouds and the sea, their ethereal dance lifting the veil between ordinary and exquisite.
The fragrance of music drifts from the sky and the Earth holds its breath as its magical symphony begins.
Villa Vallecito Vineyards, Dalton Vineyard, Jordan OaksVineyards, Celestial Vinyard
Retail $24.00

Member price:
3 bottle level: $20.40  |  6 bottle level: $19.20  |  Case level: $18.00

225 cases produced Enjoy now or cellar up to 5 years