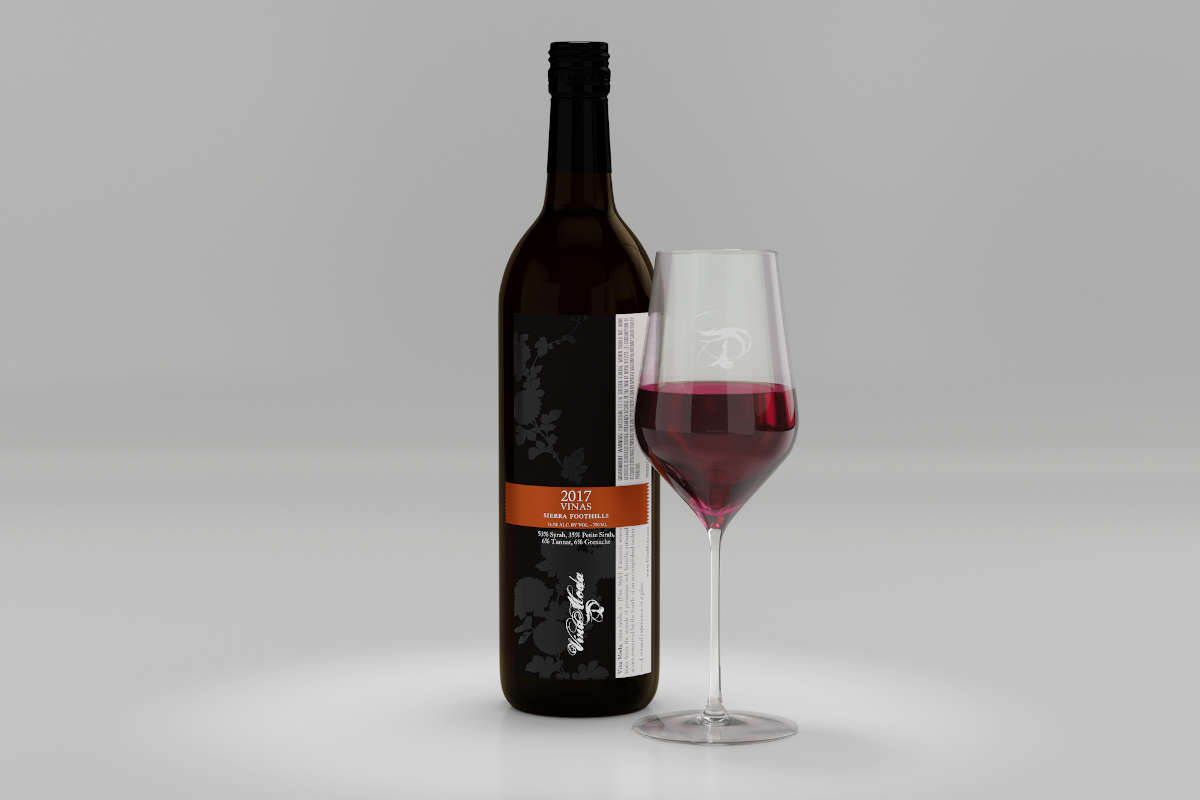 2017 Vinas
53% Syrah, 35% Petite Sirah, 6% Tannat, 6% Grenache
At the end of an incredible voyage, a stalwart sailor commands his mighty vessel toward the safe harbor of his love's embrace.
He has explored countless lands, the memories of fascinating cuisines still lingering on his lips. But only one holds treasures not found at any port, the world over.
He steps ashore, and the comfort of her waiting arms welcomes him home, her eyes mirroring the joyful dance of the sun as it rendezvous with the sea.
Aloria Vineyards, Frog's Tooth Vineyards, Blocher Vineyard, Villa Vallecito Vineyards Double Gold — 2020 San Francisco Chronicle Wine Competition
Retail $40.00
Member price: 3 bottle level: $34.00  |  6 bottle level: $32.00  |  Case level: $30.00
104 cases produced Enjoy now or cellar up to 12 years