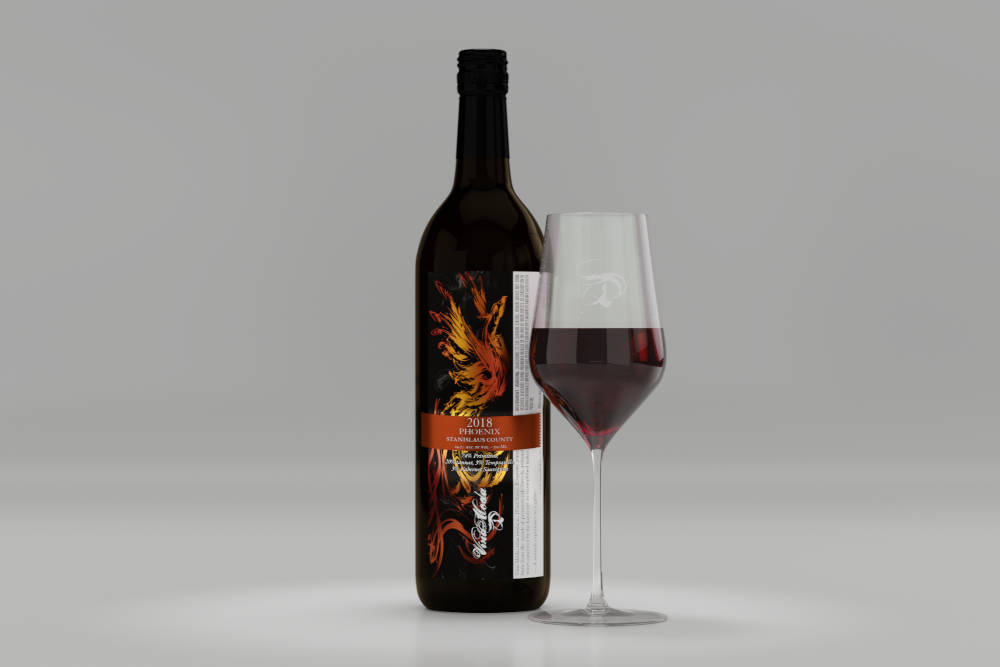 2018 Phoenix
74% Primitivo, 20% Tannat, 3% Tempranillo, 3% Cabernet Sauvignon
We can never know who we will become when life reaches an unprecedented crescendo, hoping to linger in the moments of beauty and calm amid the swells as it carries us along in tumultuous waves.
There comes a day when we realize that our lives have been tinted into shades of "before" and "after", and that the person we once were will never again exist.
And still, we waken. And still, we love. Therein lies the true nobility of our vibrant human spirit. And so, together, we rise.
La Rosa Vineyard, Blocher Vineyard, Metate Hill Vineyard, Celestial Vineyard
Retail: $36.00
Member price: 3 bottle level: $30.60 | 6 bottle level: $28.80 | Case level: $27.00
332 cases produced Enjoy now or cellar up to 12 years